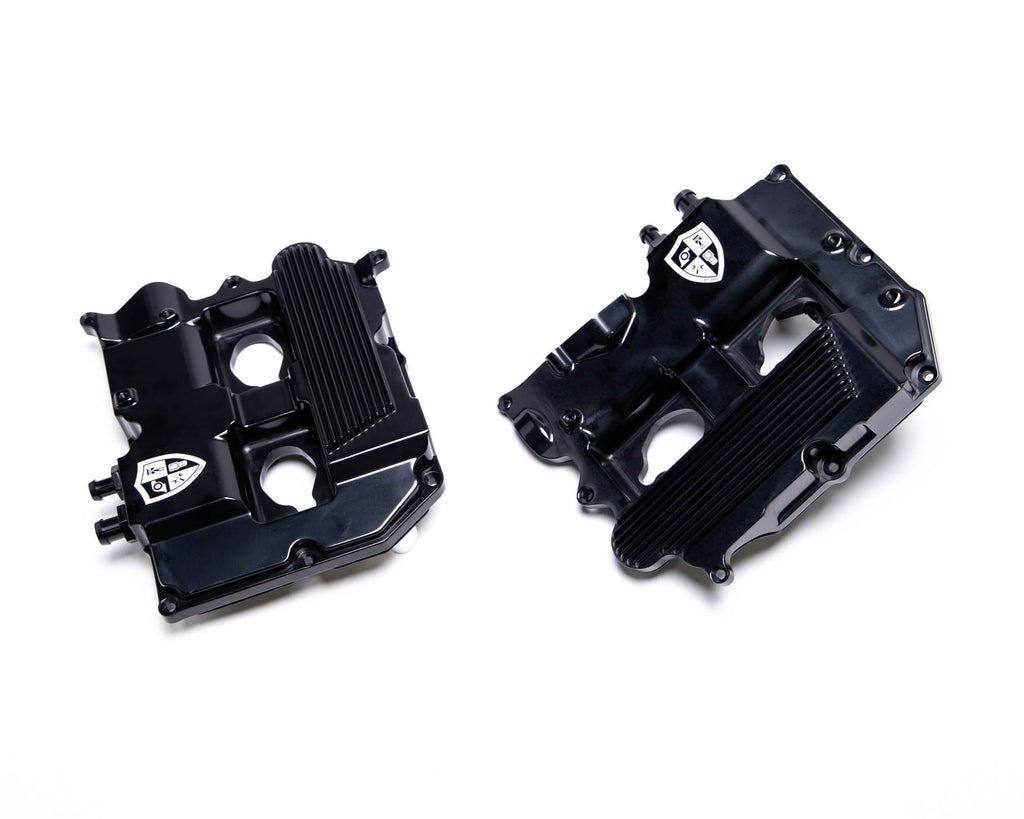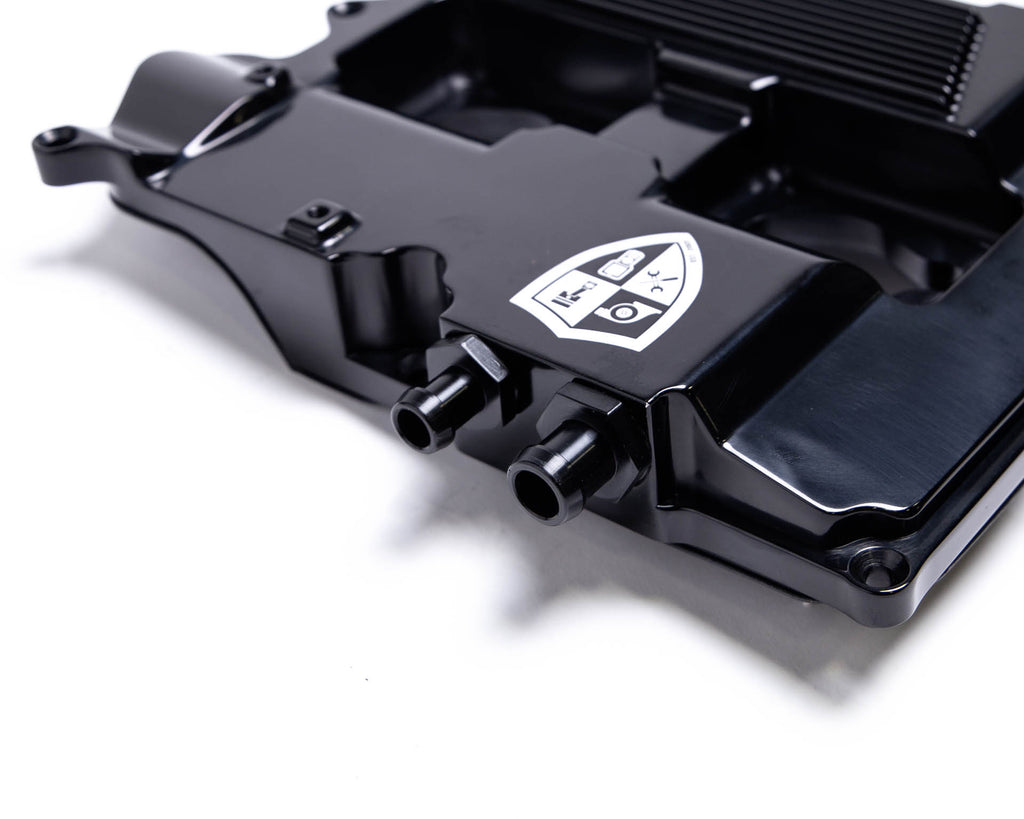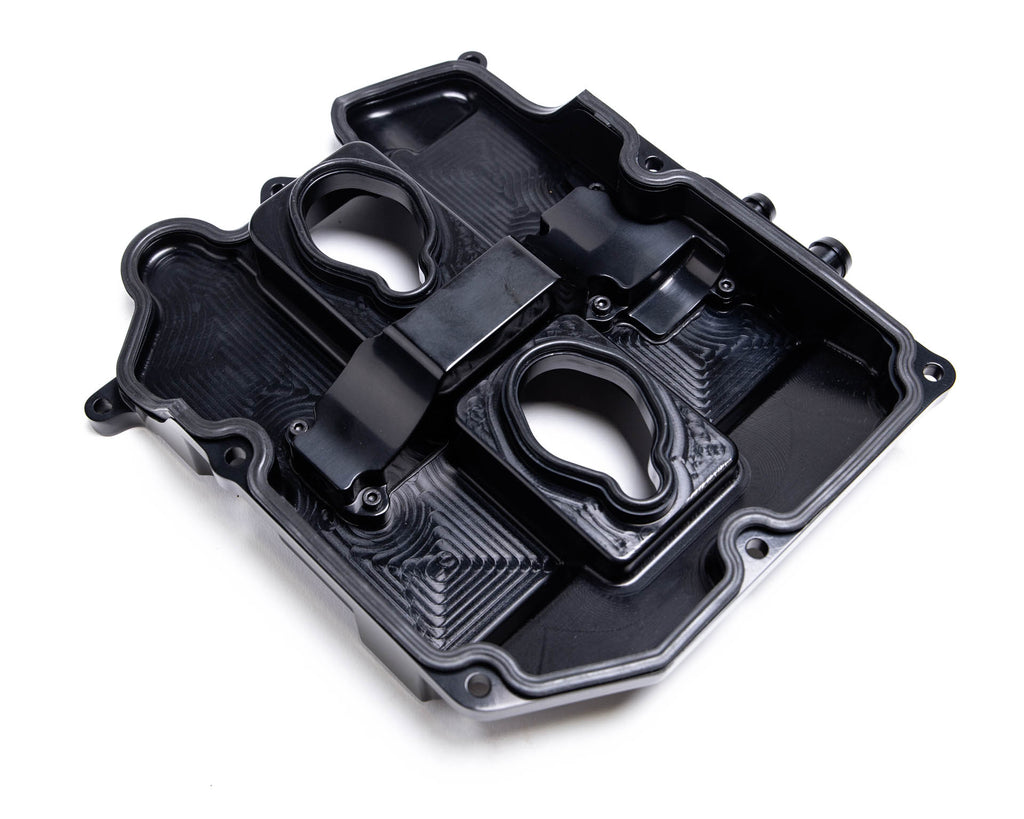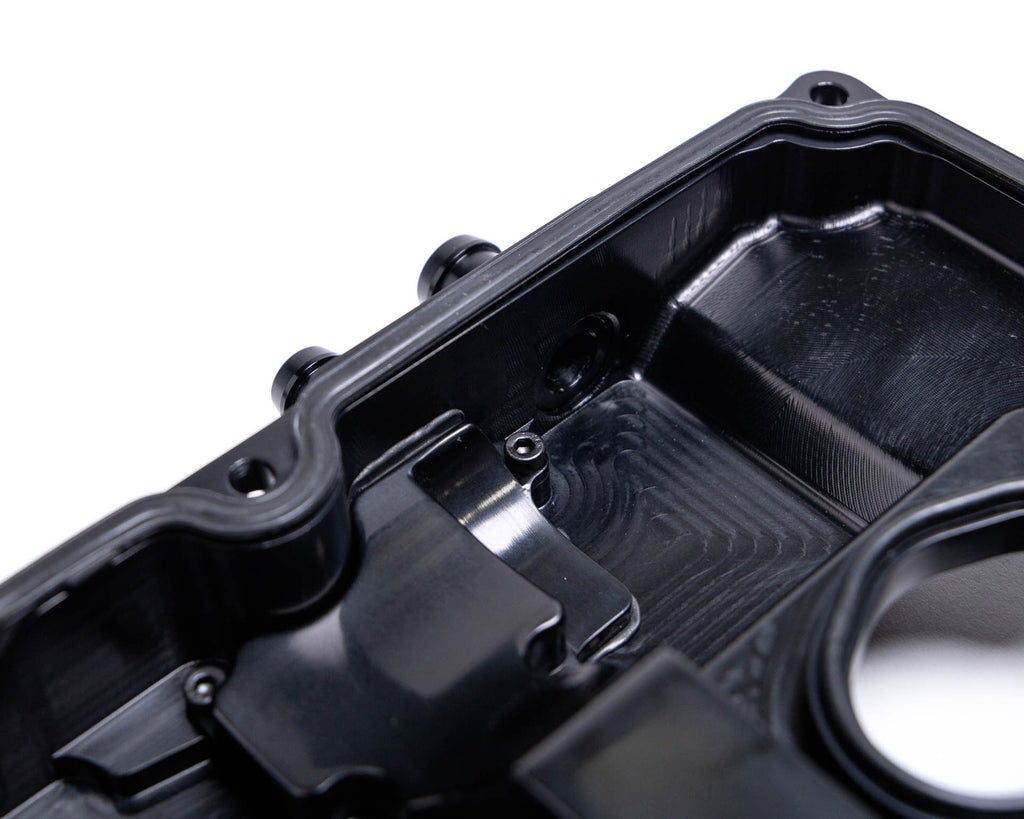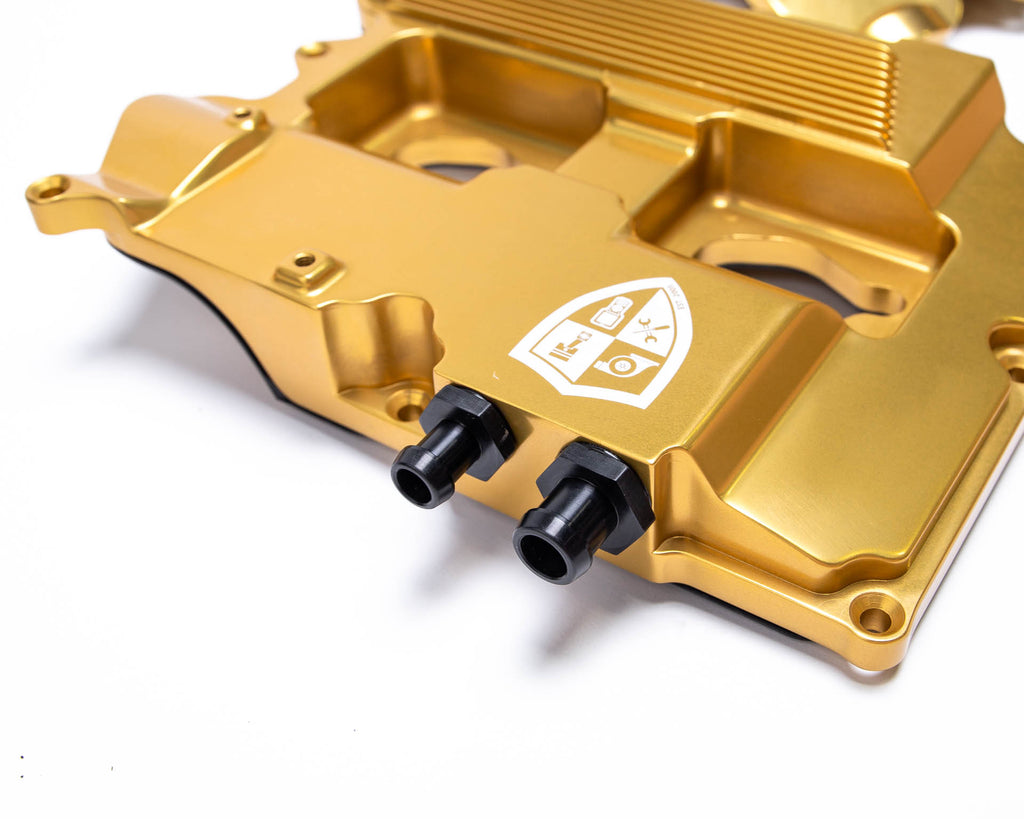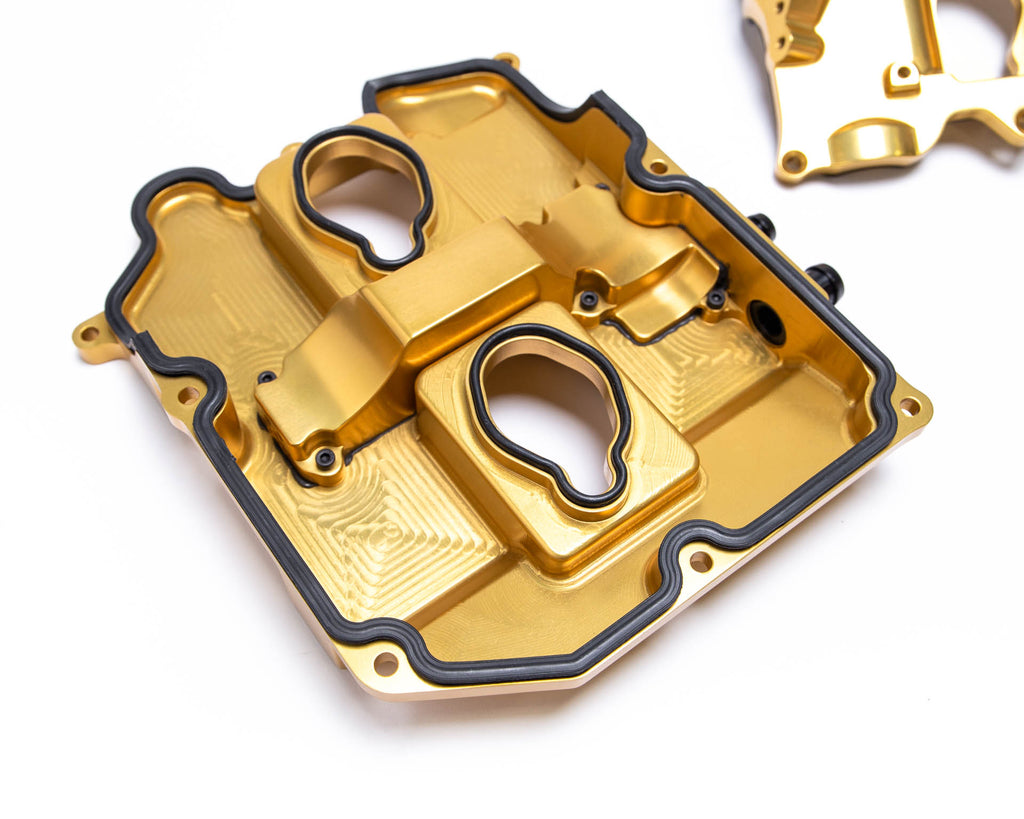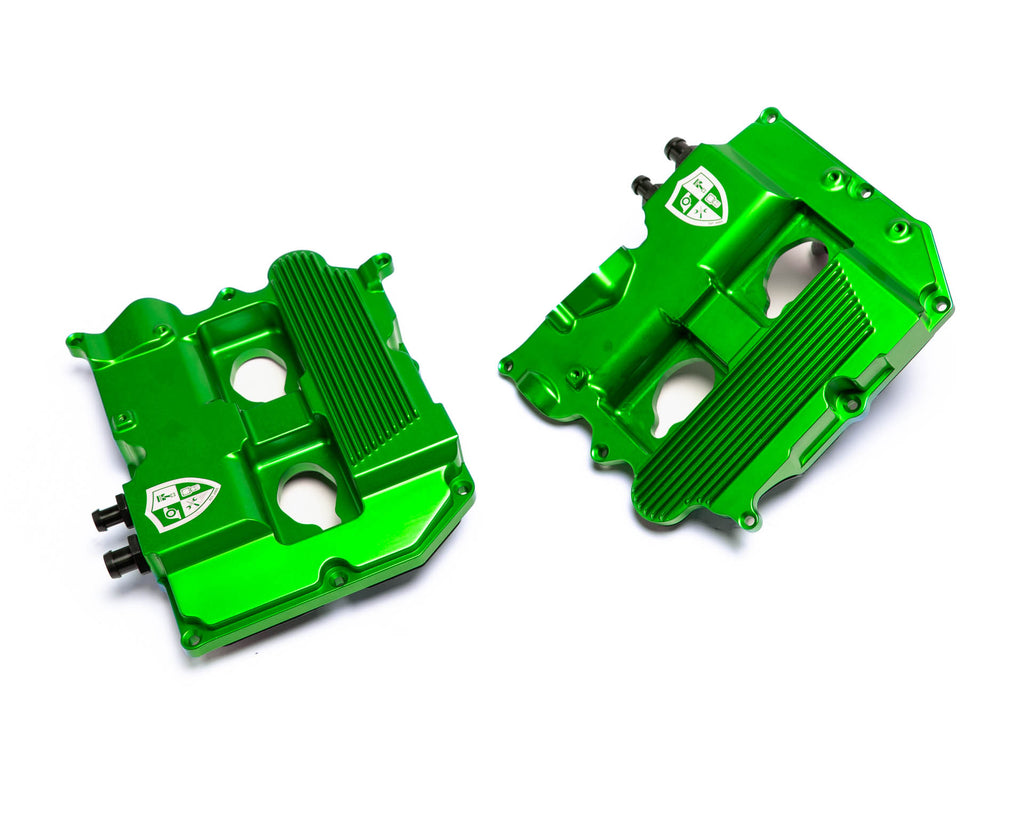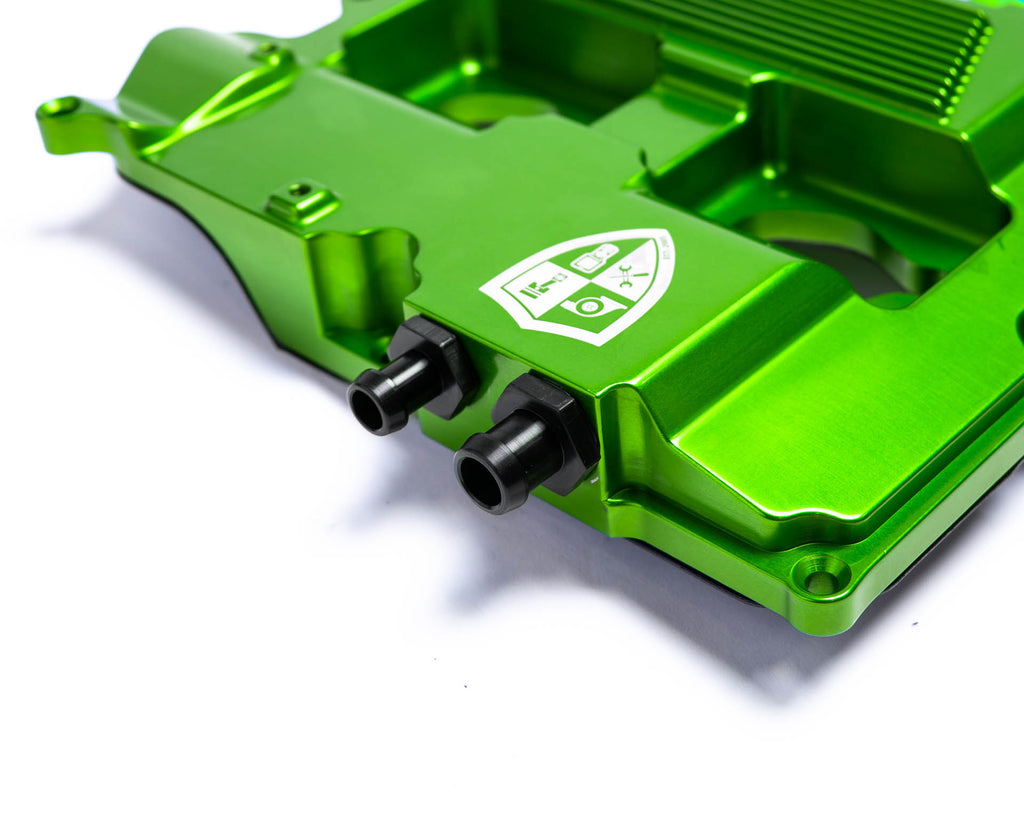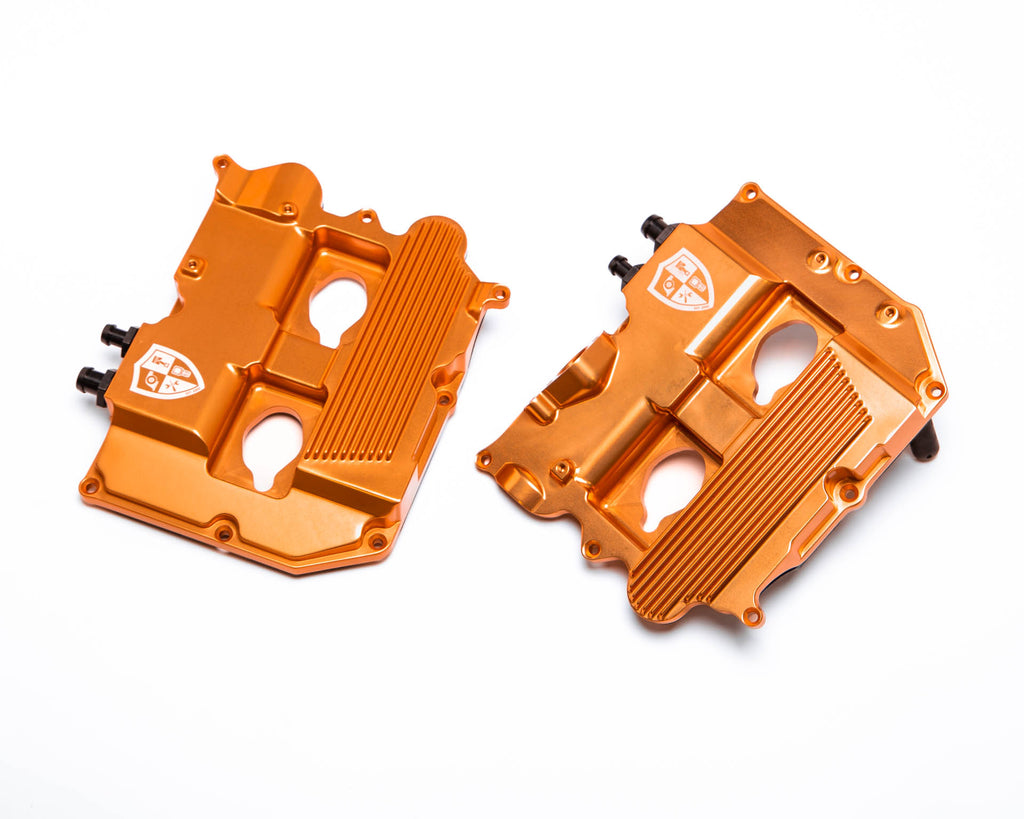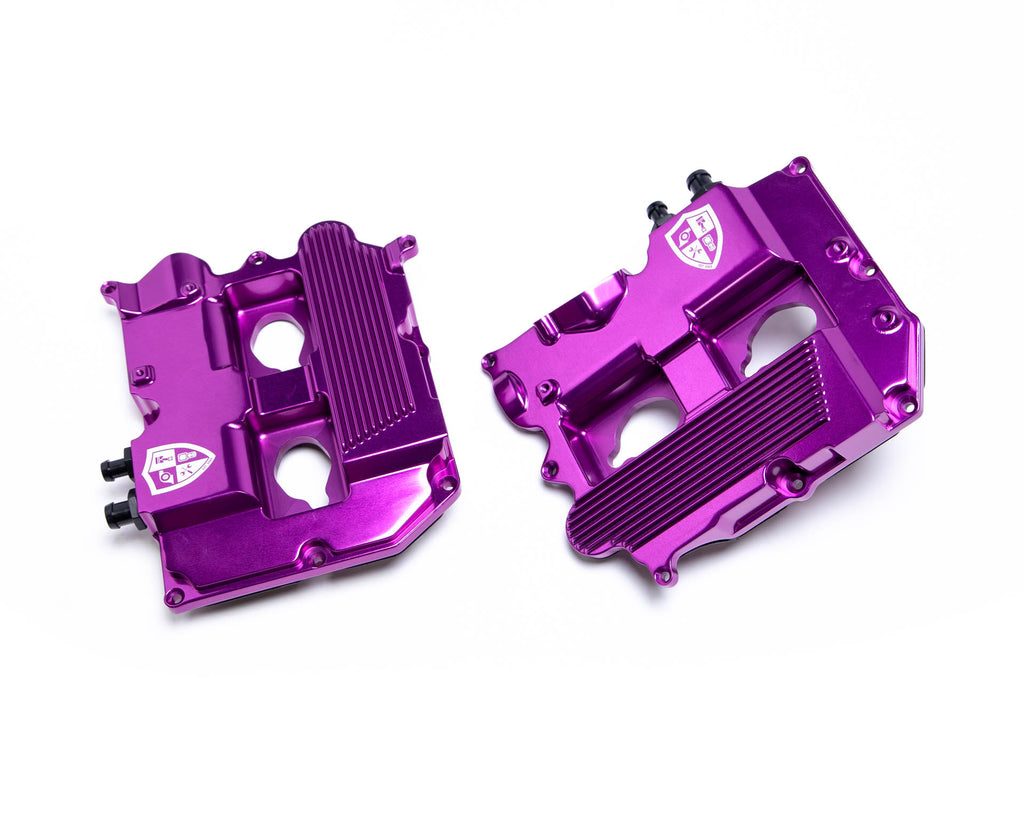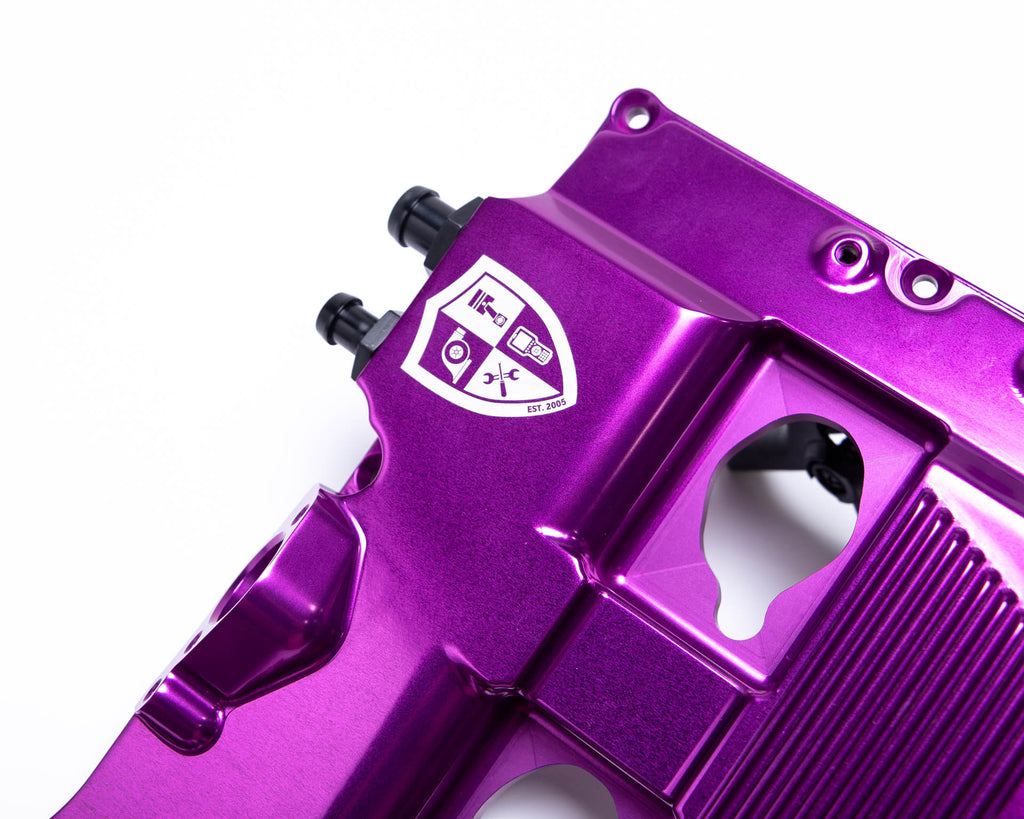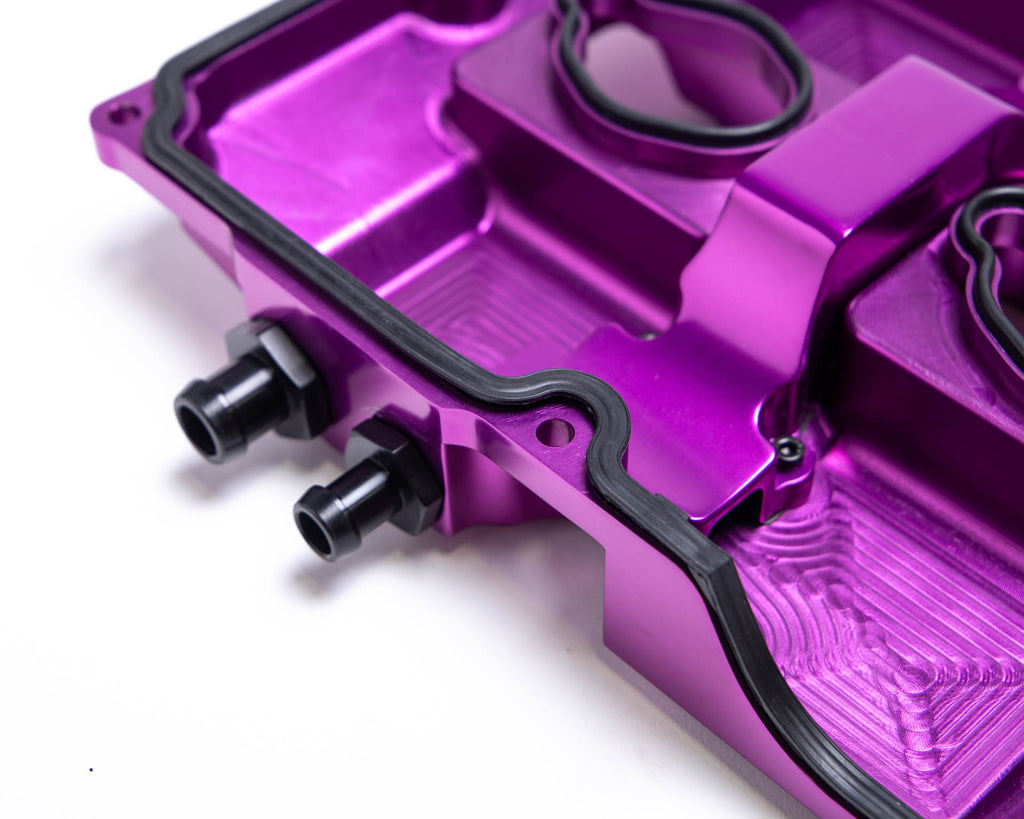 Genuine Parts

Guaranteed Authentic

Modification Specialists

Call for assistance

Mod Now, Pay Later

Financing Available

Save On Delivery

Free shipping on most orders over $199
NMS EJ25 Billet Valve Cover Kit w/ Integrated Air Oil Separator (AOS) - Subaru WRX 2006-2014 / STi 2004-2021 / FXT 2006-2013 / LGT 2006-2009
Out of stock
Many in stock
Lease for as low as $/week
Learn More
customers are viewing this product
Introducing our NMS EJ25 Billet Valve Cover Kit, with built in extra cooling features along with an industry leading Air/Oil Separator.
Subarus like all flat engines, blow a lot of oil out of the crankcase in their blowby gasses. This is always a problem with performance flat engines like Porsche or Subaru. The fact that the WRX and STI are turbocharged just makes the issue worse because turbo engines produce more blowby. When oil is ingested into the engine via the crank vents and PCV system, it contributes to detonation which will damage your engine, especially if is turbocharged. Oil can accumulate in your intercooler, reducing its effectiveness. Subarus blow so much oil that they can run the crankcase dry in one track session which obviously causes engine damage. Because of this, there is a big market for Subaru air oil separators. Nightmotorsport has another solution to help remove the oil from blowby gases internally by incorporating an improved air-oil separator into their billet valve covers.
The Nightmotorsport valve cover is CNC machined from 6061 aluminum billet. It is available in many different colors but we chose the raw billet finish to match our Process West intake manifold. When looking inside the valve cover, you can see the big hump of the new air-oil separator inside the valve cover right in the middle. You can easily tell that the Nightmotorsport part has way more interior volume than the stock part and is much longer internally.
The OEM separator is a flat plate covering a passage in the valve cover. In this picture, you can see just how much smaller it is than the Nightmotorsport part from the outside.
You can see the raised gasket compression stop at the lower bolt hole in this stock valve cover. Nightmotorsports does not have these so you can control the gasket compression to reduce the likelihood of valve cover oil leaks. If you own a Subaru, you know this is a problem!
When you take the plate off you can see how simple it is internally. Blowby gasses come in at the left top of the chamber, make a short U-turn and go right out. There is a trap for the oil at the bottom and when it fills to about an inch, it can drip out of a hole. This is sort of odd because the blowby oil and condensation can accumulate and sludge can form in the trap with no way to exit. You can see the sludge residue in this lightly used valve cover.
Compare the stock separator with the Nightmotorsport part. The flow path is over 2x longer. With baffles to reduce the velocity and allow the oil to separate from the blowby grass. The baffles are angled so the oil cannot accumulate on them and can drain. It is super obvious that the Nightmotorsport is many times more effective than stock at getting rid of the oil.
At the bottom of the separator, there are drain holes so the separated oil can drain right into the engine. The drain holes are small enough so most of the gas is forced back through the whole separator.
This is the exit vent where the cleaned blow-by gas can return to the head.
The ports for the crankcase vent and the PCV system can use barbed fittings for the OEM hoses or AN fittings if you want to use AN hoses or are running a dry sump.
If you have changed plugs in your Subaru you know what a bitch it is! Nightmotorsport has made the plug change much easier by relieving and adding this radius to the valve cover to make more room when getting the coil packs out to get to the plugs. This makes a big difference and makes it worthwhile to get these valve covers just for this feature alone. Just ask this guy who did a plug change at the track a few weeks ago!
The Nightmotorsport valve covers have cooling fins machined into them on the bottom where hot oil tends to accumulate. They also look cool!
You can see the radiused edges of the valve cover and just how much more room it gives you to wiggle out the coil packs. You can see what a difference this will make when the engine is installed in the car and the frame rail is blocking a direct shot at the coil packs.
The Nightmotorsport valve covers are a great-looking addition to Project GD STI and are also very functional. Nightmotorsport says their valve covers eliminate the need for additional external air oil separators but Subaru engines spit so much oil that we are still going to run the IAG air-oil separator just to have super clean, oil-free blowby that will not contaminate the intake system. We think that the Nightmotorsport valve covers will greatly help any Subaru from stock to highly modified.
This product meets all emission requirements.
Click Here to download installation instructions (PDF)
Fits Vehicles:
2004-2014 Subaru Impreza WRX STI, 2.5L - H4
2015-Present Subaru WRX STI, 2.5L - H4
2006-2014 Subaru Impreza WRX, 2.5L - H4
2006-2013 Forester XT, 2.5L - H4
2006-2009 Outback XT, 2.5L - H4
2006-2009 Legacy GT, 2.5L - H4
Returns Policy
Returns may be accepted within 14 days of purchase pending Return Merchandise Authorization (RMA). No returns or cancellations on special order items. All returns will be charged a 20% restocking fee, no exceptions.

To be eligible for a return, your item must be unused and in the same condition that you received it. It must also be in the original packaging. Item must be able to be resold as new. Several types of goods are exempt from being returned. Hazardous materials, fluids, greases, chemicals, and clothing are not able to return.
Free shipping is available within the lower 48 states for most orders totaling $199 or more. A free shipping option will be available during checkout. This offer is for delivery address in the continental United States and excludes shipments going to Alaska, Hawaii, Military Boxes, and items that require freight shipping.

Processing Time
Patterson Performance stocks a large quantity of items at any given time. Some items may require drop shipping from one of our various distributors. In stock items will ship within 1-2 business days. If you're needing your product quickly, please contact us to verify product availability before placing your order. Orders requiring additional verification (security concerns, incorrect information, etc.) may need additional processing time. Estimated shipping dates are not guaranteed and are subject to change based on inventory levels and manufacturer lead times. Backordered items are shipped immediately once available.
Items ship daily, If the item you ordered is not in stock, a member of our team will contact you via email / phone.
Patterson Performance will only ship to an address that varies from your billing address if payment is made via Paypal or a financing partner.

Patterson Performance ships from multiple warehouses throughout the United States, and sometimes from manufacturers overseas.
You can simply contact us via email / telephone for a live inventory check
P65 WARNING: Cancer and Reproductive Harm

Find more information at www.P65Warnings.ca.gov.