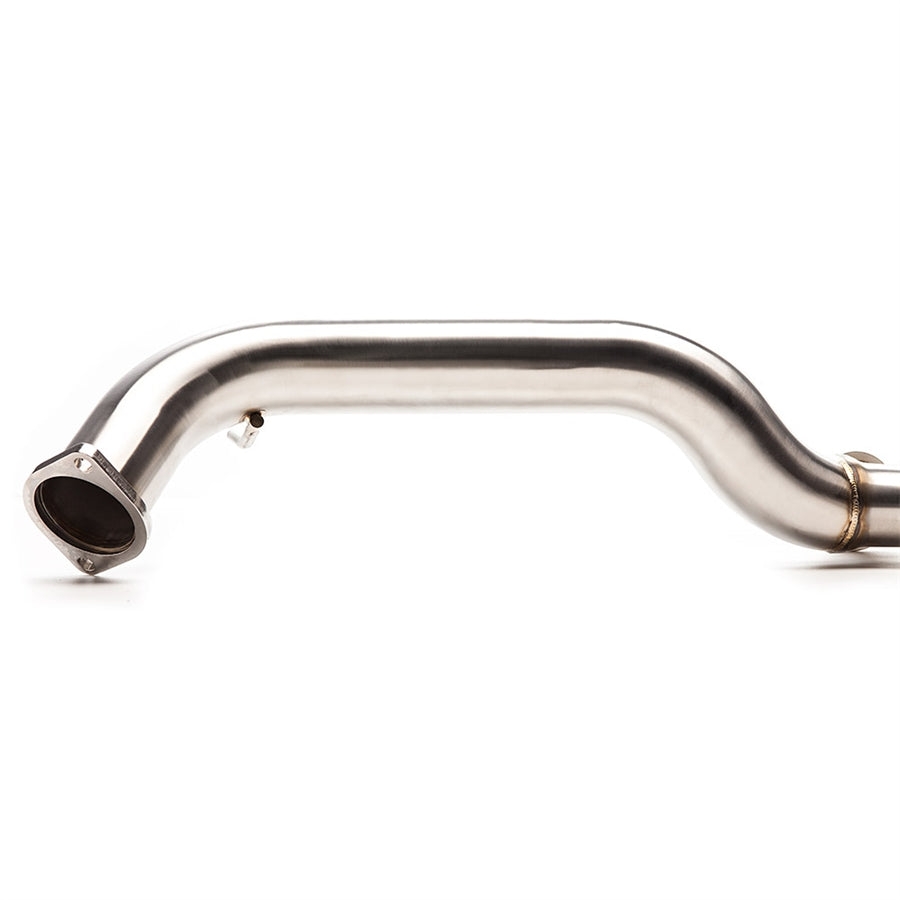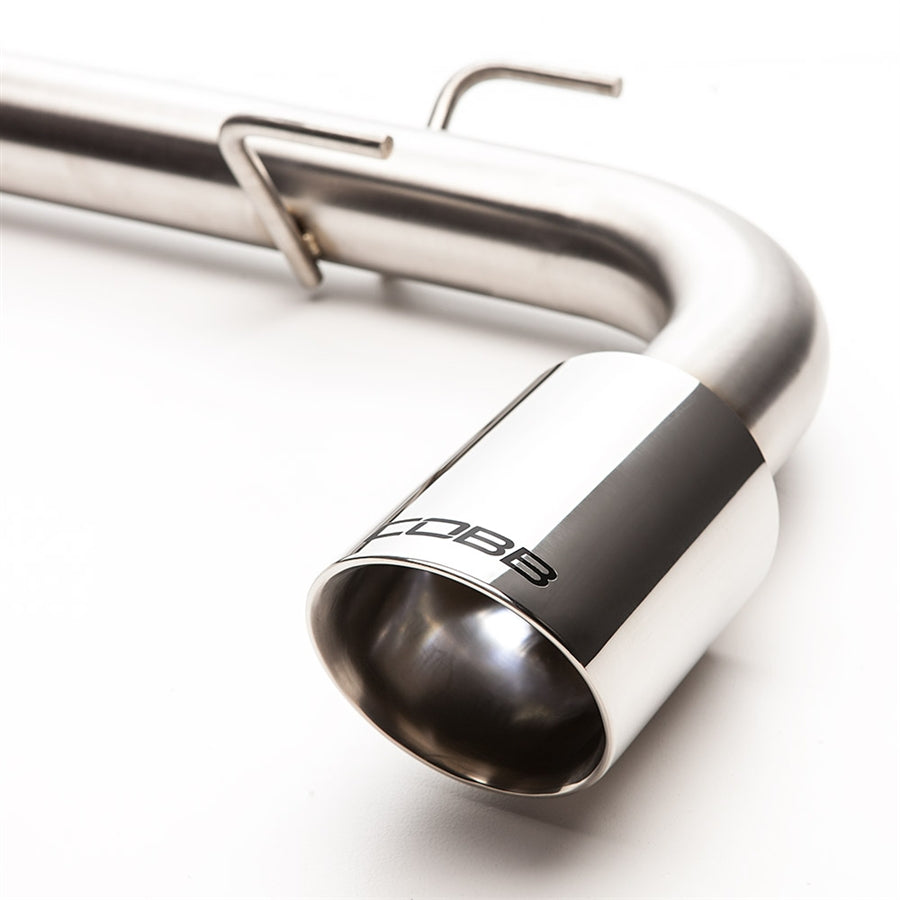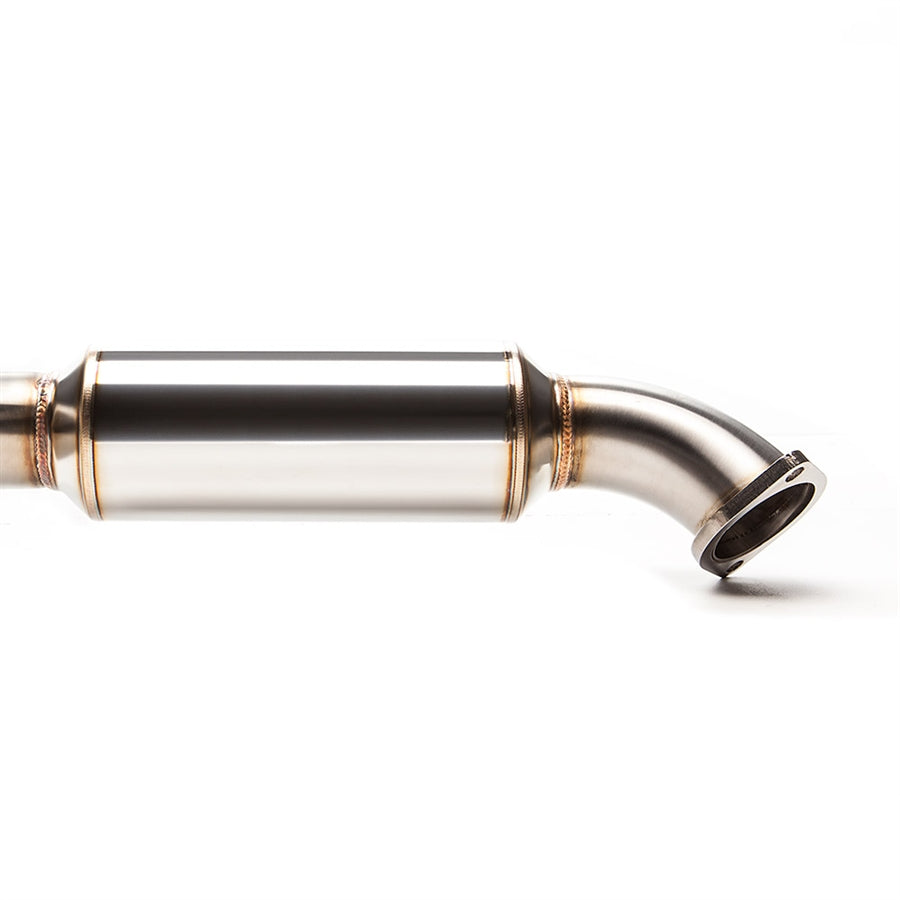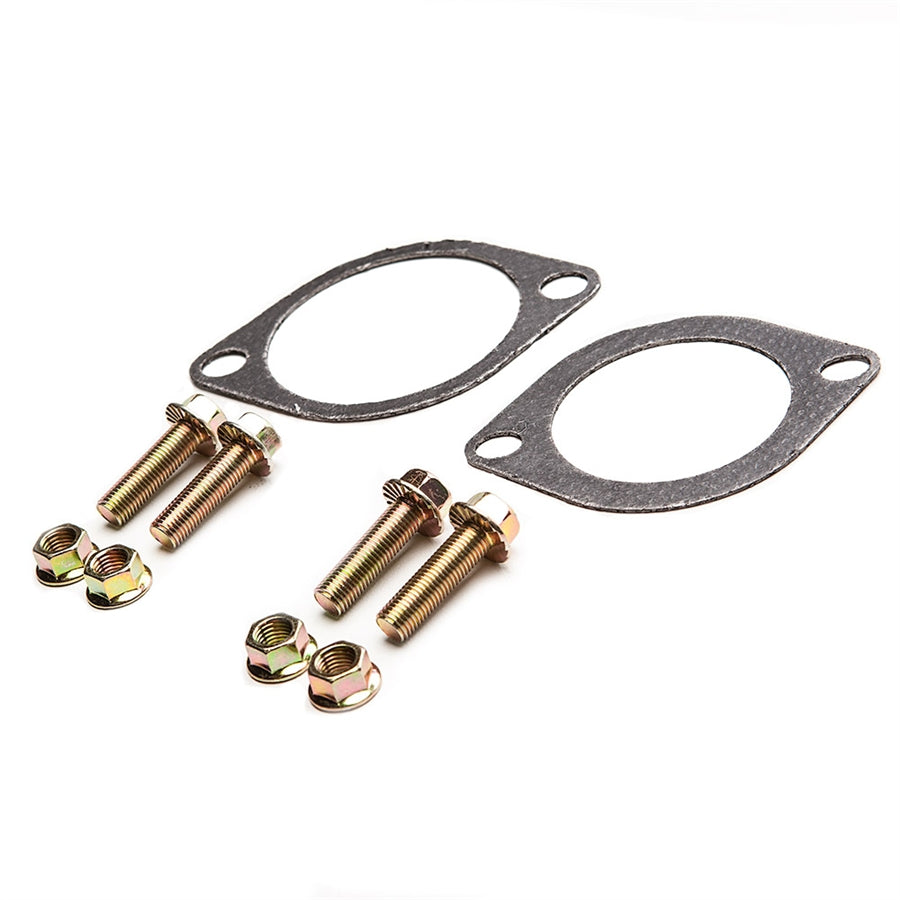 Genuine Parts

Guaranteed Authentic

Modification Specialists

Call for assistance

Mod Now, Pay Later

Financing Available

Save On Delivery

Free shipping on most orders over $199
Cobb Stainless Steel 3" Catback Exhaust - Mazdaspeed 3 Gen 2 2010-2013
Out of stock
Many in stock
Lease for as low as $/week
Learn More
customers are viewing this product
The layout of this COBB 3" SS Cat-back was chosen to minimize the total bend degrees used to route the exhaust piping for reduced back pressure. The entire system fits within the factory exhaust path to allow the exhaust to be tucked up as close to the undercarriage as possible to achieve maximum ground clearance. Exhaust piping is 3" diameter from the downpipe to the split, where dual 2.5" pipes whisk the exhaust out of the system. The resulting path of least resistance minimizes back-pressure for maximum power gains. Harsh engine exhaust noise is subdued via one primary resonator and one secondary resonator. These chambered resonators provide sound reduction without adding restriction to the exhaust flow. The resulting mellow rumble sounds and feels powerful, without being overbearing. This exhaust was designed to meet the 95dB sound restriction even when used as part of a full turbo-back exhaust system. Significant effort went into making this exhaust look as good as it sounds and performs. Both resonators are custom built and finished with beautiful welds. The 2.5" and 3" stainless steel piping has a satin finish for a stunning appearance. The exhaust is finished with two 4" slash-cut, double-wall rolled tips with laser etched COBB logos. The entire kit is constructed of T304 stainless steel to ensure that it stays looking this great for years to come. This cat-back exhaust will work with the stock or any direct factory replacement downpipe. The two bolt flanges allow slight adjustability for absolutely perfect fitment. Includes all gaskets and hardware, and uses the stock doughnut gasket to mate to the downpipe.
---
WHY?
The COBB Tuning 3" SS Catback Exhaust was engineered specifically to match the performance needs of the 2010-2013 MAZDASPEED3. The design of this Gen2 MAZDASPEED3 cat-back exhaust focused on three specific areas; reduced back-pressure for increased power potential, compliance with sound regulations when used in a full turbo-back exhaust system, and eye-popping styling. The final product is an over-achiever!
---
FEATURES
MAZDASPEED3 Gen2 SS 3" Cat-Back Exhaust
304 Stainless Steel for Corrosion Resistance
3" to Dual 2.5" Mandrel Bent Piping
Dual 4" Double Walled Slash Cut Tips
Works with COBB, Stock and Direct Replacement Downpipes
Within SAE J1169 Sound Restrictions
Returns Policy
Returns may be accepted within 14 days of purchase pending Return Merchandise Authorization (RMA). No returns or cancellations on special order items. All returns will be charged a 20% restocking fee, no exceptions.

To be eligible for a return, your item must be unused and in the same condition that you received it. It must also be in the original packaging. Item must be able to be resold as new. Several types of goods are exempt from being returned. Hazardous materials, fluids, greases, chemicals, and clothing are not able to return.
Free shipping is available within the lower 48 states for most orders totaling $199 or more. A free shipping option will be available during checkout. This offer is for delivery address in the continental United States and excludes shipments going to Alaska, Hawaii, Military Boxes, and items that require freight shipping.

Processing Time
Patterson Performance stocks a large quantity of items at any given time. Some items may require drop shipping from one of our various distributors. In stock items will ship within 1-2 business days. If you're needing your product quickly, please contact us to verify product availability before placing your order. Orders requiring additional verification (security concerns, incorrect information, etc.) may need additional processing time. Estimated shipping dates are not guaranteed and are subject to change based on inventory levels and manufacturer lead times. Backordered items are shipped immediately once available.
Items ship daily, If the item you ordered is not in stock, a member of our team will contact you via email / phone.
Patterson Performance will only ship to an address that varies from your billing address if payment is made via Paypal or a financing partner.

Patterson Performance ships from multiple warehouses throughout the United States, and sometimes from manufacturers overseas.
You can simply contact us via email / telephone for a live inventory check
P65 WARNING: Cancer and Reproductive Harm

Find more information at www.P65Warnings.ca.gov.